Did you know that it takes 13 hours to get to Orlando, FL from our city in TN?
Yes, THIRTEEN HOURS!
So, Brian and I packed up and headed on our way at 4 in the morning last Saturday, March 10. I hadn't seen that early in a long, long time. As you can imagine, there was practically no one out that early, so we felt like we ruled the road!
It was nice to see the sunrise with my sweetie, and we had a great view!

It was also pretty foggy out. You could see smoke rising from any river or lake we passed.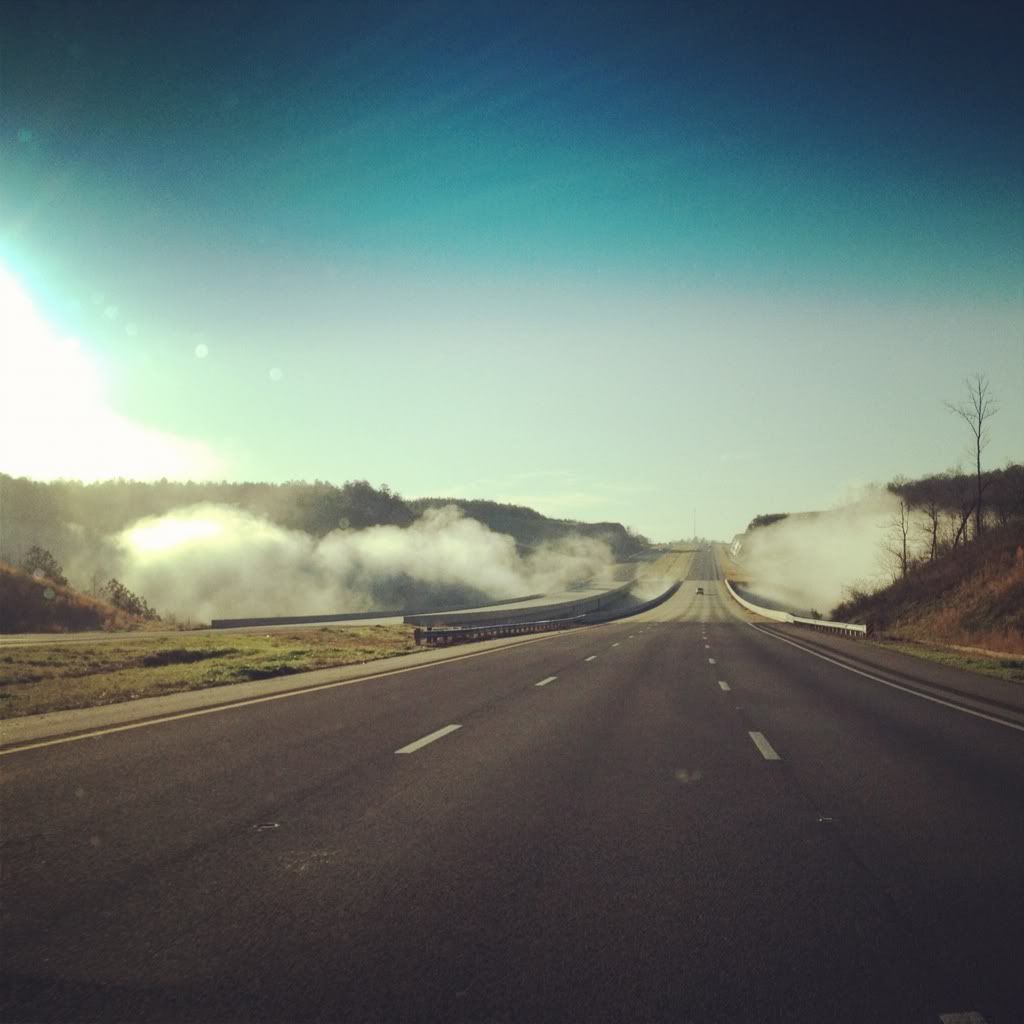 We had a great time listening and singing to music! Our musical taste ranged from Aerosmith to The Black Keys and everything in between!
During the trip, we stopped at McDonald's for breakfast and Zaxby's for lunch. After that, we trucked it all the way to Florida!
When we got to Florida, we were greeted with a gorgeous rainbow:
We were so excited when we finally got to our condo at 6:30 p.m. Orlando time. Brian said it was nice getting there while it was still daylight. It made it seem like it wasn't so long of a drive.
When we got to our condo we unpacked, settled in, and then went to dinner at Carrabba's. Our condo was in such a perfect location, we could have walked to the restaurant! You could tell we were pretty beat by our faces:
The meal was just what we needed after such a long day! Afterwards, we went to the condo and crashed. We needed some good sleep to be ready for Epcot the next day! :o)
Lots more stories and pictures to come about our vacation!
Happy Monday! I'm off to work!